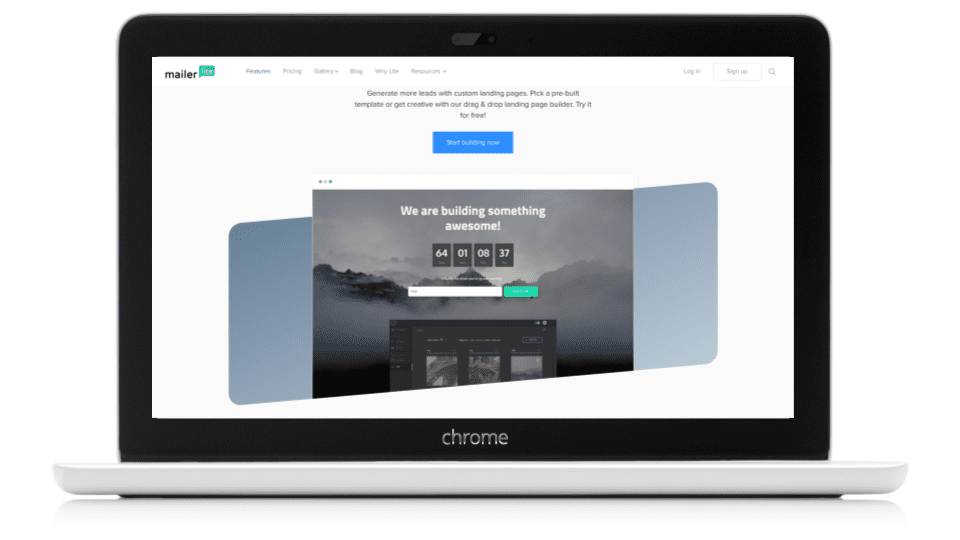 Its a pretty common scenario. You are an author looking to increase your sales and you start talking with other authors on how to go about doing that. They all say "get a newsletter" and they recommend services like MailChimp or MailerLite.
So you head over to their website, see that there's a free tier, and you sign up and get going.
During that sign up process, your newsletter of choice hits you up with the fantastic offer of a free landing page that you can build yourself with a simple drag and drop system. You, not being a great web designer, say "sounds great!' and build that puppy right up. They give you an indecipherable link like eeepurl438.com and you move along full speed ahead.
In the next two weeks you update all of your book's back matter to direct new readers to that absolutely awesome landing page. You share that link to your friends. Things are happening, sign ups are moving.
Then, after a couple of months, the free tier runs out.
But, that's a good thing, right? You've got signups!
However, now that it's your money on the line, you pay attention to that balance sheet and start shopping around for other services. Because while you are right on the 20booksto50k path, you're still not in the realm of full time, 6-figure author happiness and each dollar still matters.
Then, your search pays off and you find a cheaper plan! Sweet!
Where you got that cheaper plan doesn't matter, because they gave you a different link.
You're not eeepurl438.com any more. Now your eeepurl794.com.
It's not the same as your old link. Oh, f#%&.
The link you've embedded in all of your books (11 and counting with a new one that just got formatted) will no longer work. You'll have to swap all of that back matter to get the new, reduced pricing.
Quickly, you do a double check and decide that changing all of those links just isn't worth the cash you're going to save on the new, cheaper plan.
Maybe that landing page was a bigger decision than you thought.
Maybe there was a better way to go about setting that up.
Maybe… It was a trap.
Claim Your Power!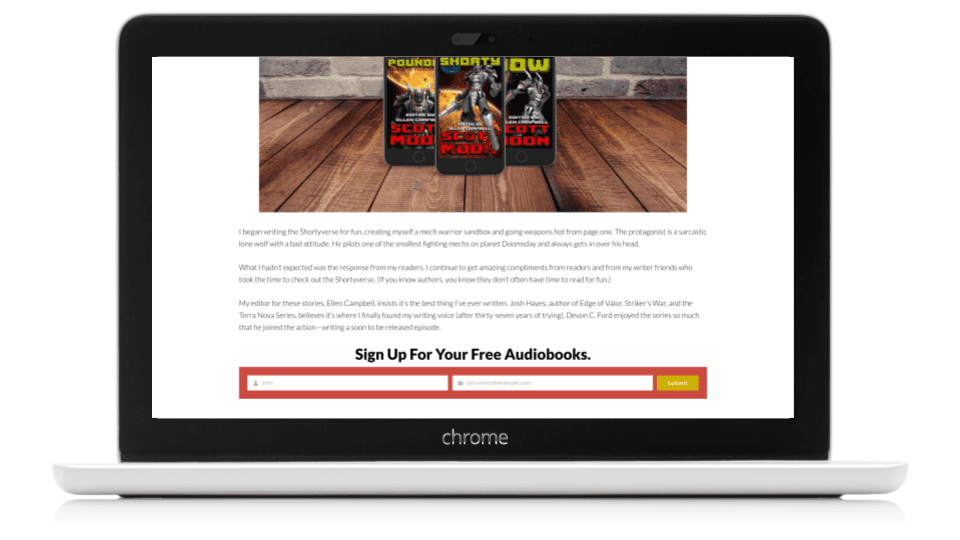 The landing page, the website, the whole deal – those are traps that newsletter providers have built up to make moving away from their system as difficult and costly as possible. They want that change threshold to be maxxed out as high as they can get it. Because that is what prevents you from leaving and keeps you in their system forever.
Never take the landing page option!
And definitely never – ever! – take their "website" option…
The best thing to do is to build a dedicated page on your own website – call it "newsletter" or "readers club" or "VIP" – doesn't matter what you call it for now. What's important is that it is a) on your website and b) it's own page. That means it has a URL that looks like this: mydomain.com/newsletter
Why is that so important? Because YOU own that! That is YOURS. You will never have to change that link, ever. It's all yours and it is as permanent as you want it to be.
If you are a decent hand at tech, go ahead and make a custom form that connects to your newsletter system of choice. There are several plugins that provide that kind of functionality (we like Gravity Forms, Hustle, and SeedProd Pro, but there are other options out there). Once that's done, you're all set – for life!
Not very technically savvy? Hey, it's OK, no shame. Take the "embed" option.
When you are setting up your newsletter service, your newsletter provider will offer you a snippet of code that contains your sign up form. Copy that code and paste it into the dedicated page you just made on your website.
And now you have an email newsletter signup form that empowers you instead of traps you.
Want to change newsletter providers in the future? No problem!
With the link to your newsletter on something permanent that you own, shop around and switch providers with full confidence. When you find a new provider with a plan you like, just erase the old embed code and replace it with the new one.
Easy peasy.
Changing that code snippet or swapping that form integration can mean a huge savings over time, and no need to reformat books, change ads, or try and redirect traffic to a new link. When you control the page, the link never changes.
By using your own website the power stays in your hands. If you ever get a new website, switch website providers, or anything else, don't worry – that page structure is universal. It will always be yours and you will never have to change your newsletter link address again.
Your website is the only thing on the web you actually own. Not social media, not advertising, and not anything else anyone ever gives you.
Use that asset to keep control of both your online presence and your online marketing.
Good luck out there.