ModFarm is committed to building the best author websites possible, each site has to look great and perform even better.
We've spent years testing and tracking what makes readers sign up for a newsletter or click to buy a book, and we put all of that research into every website we build.
Here's what makes a ModFarm author website special.
---
Reader Focused

Readers are hungry for more information about your books, with a significant majority of author site traffic going to book pages. ModFarm builds sites around what the readers want. That means indexes, series pages, genre pages, and individual book pages. Whether your readers want to find your latest release or double check a series' reading order, we make sure they find what they're looking for.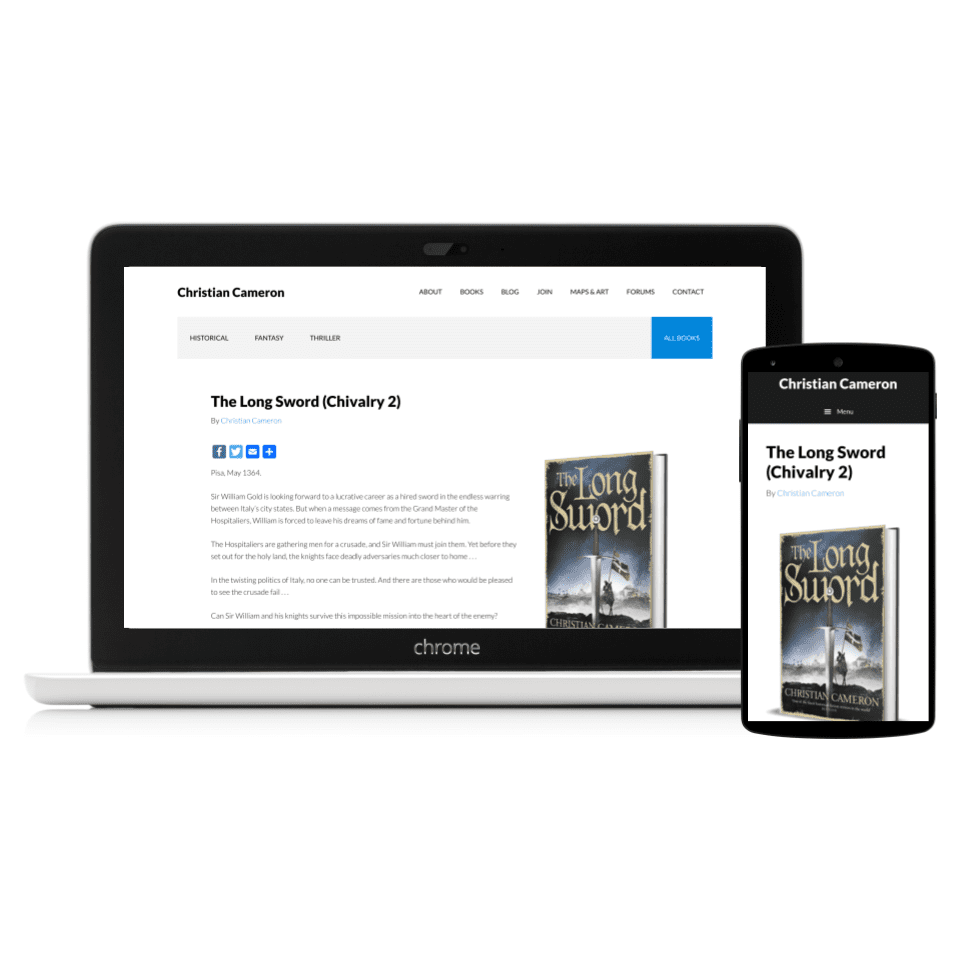 Clean
We know your books are your brand. ModFarm websites take a minimal design approach that works to showcase that amazing artwork.
Mobile Friendly
Better than 50% of traffic to author websites is from mobile devices, so we make sure every site looks and performs as well on a small screen as on a large one.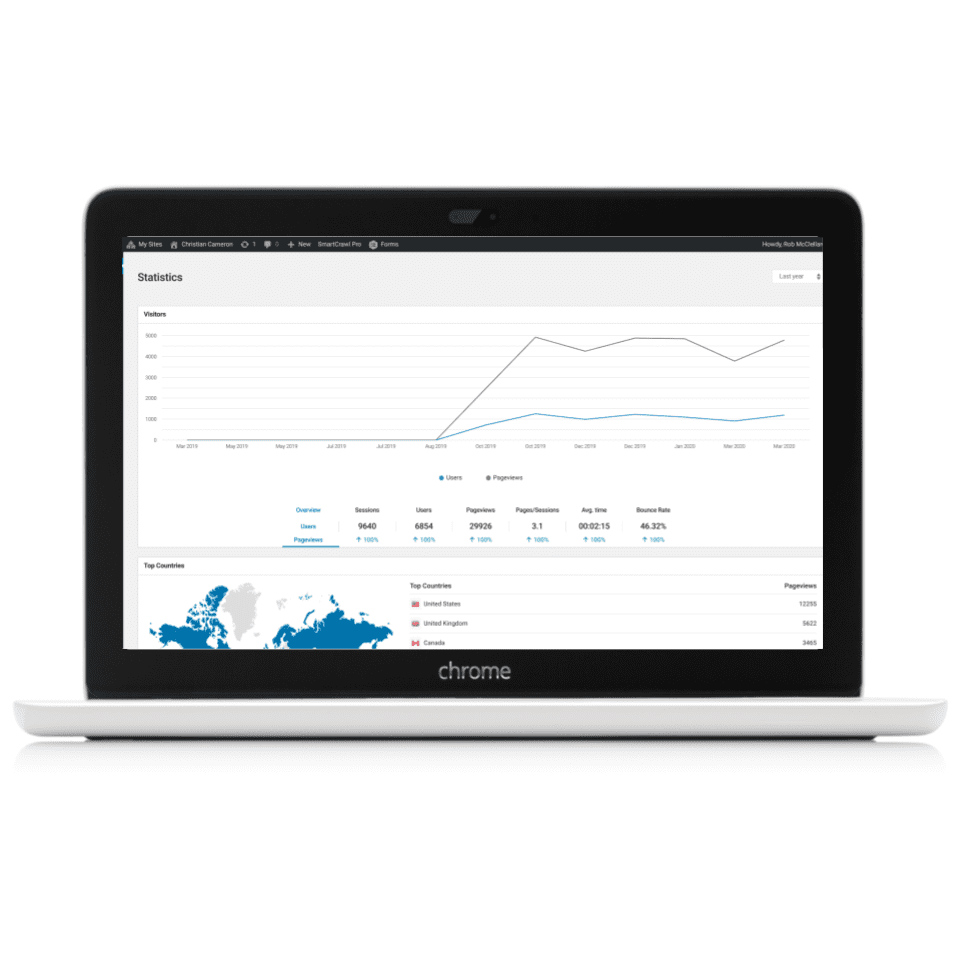 Data Based
ModFarm sites are absolutely chock full of analytics, providing valuable information on what your readers are looking for and what they do on your site. We use this data to keep refining your site to ensure optimum performance.
Purpose Driven

An author website has multiple jobs, and one of the big ones is to improve your marketing by building your list. ModFarm sites are packed with tools and features such as dynamic forms, slide-ins, pop-ups, and designer landing pages that all work together to convince your readers to sign up.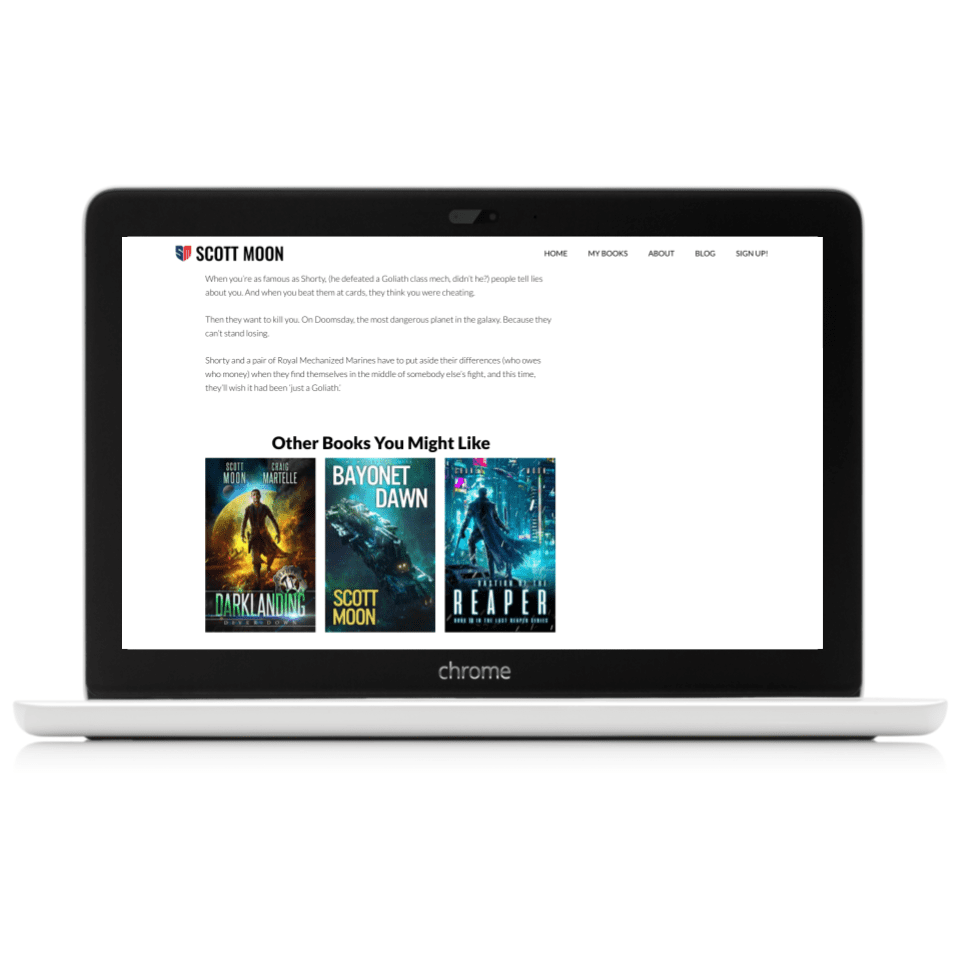 Flexible
ModFarm's book management system not only builds beautiful book and series pages, but it puts those books where your readers can see them. Blog posts, side bars, and even other book pages, our system goes to the reader.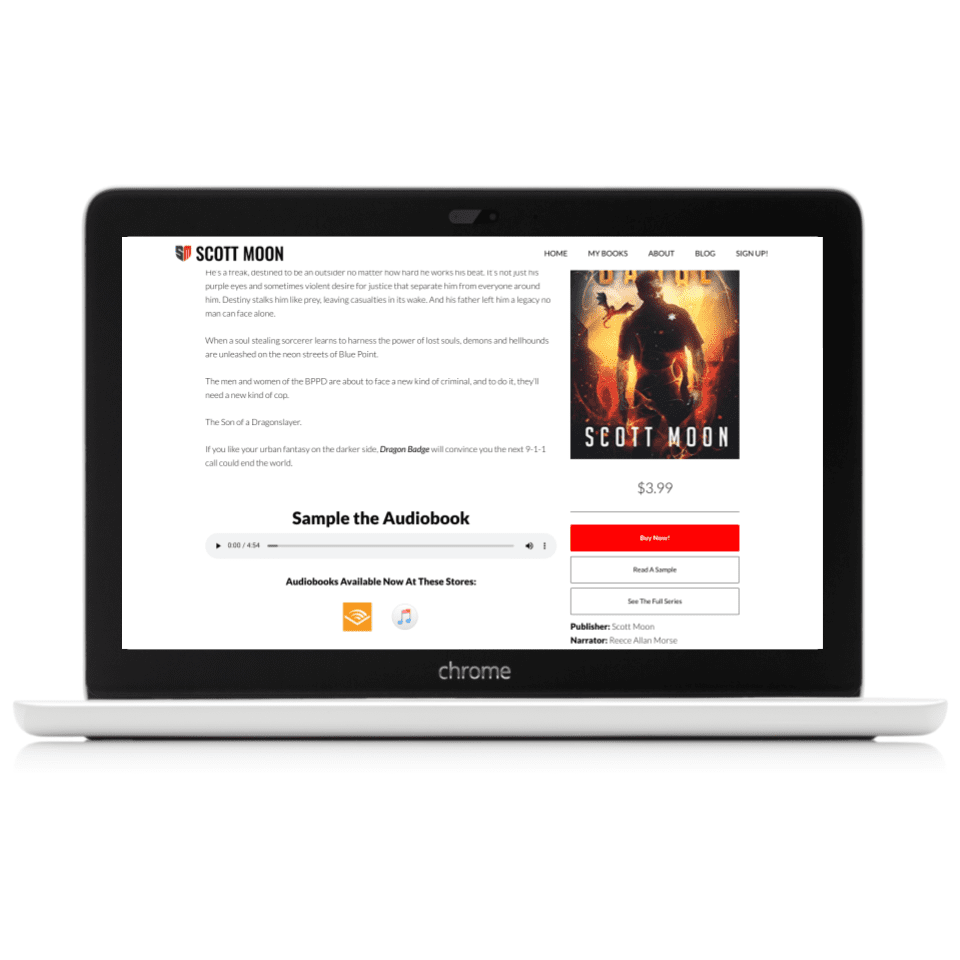 Informative
Individual book pages make up the bulk of an author site's page visits. Readers are looking for more information, but also for samples, previews, and direction. ModFarm book pages give them everything they're looking for.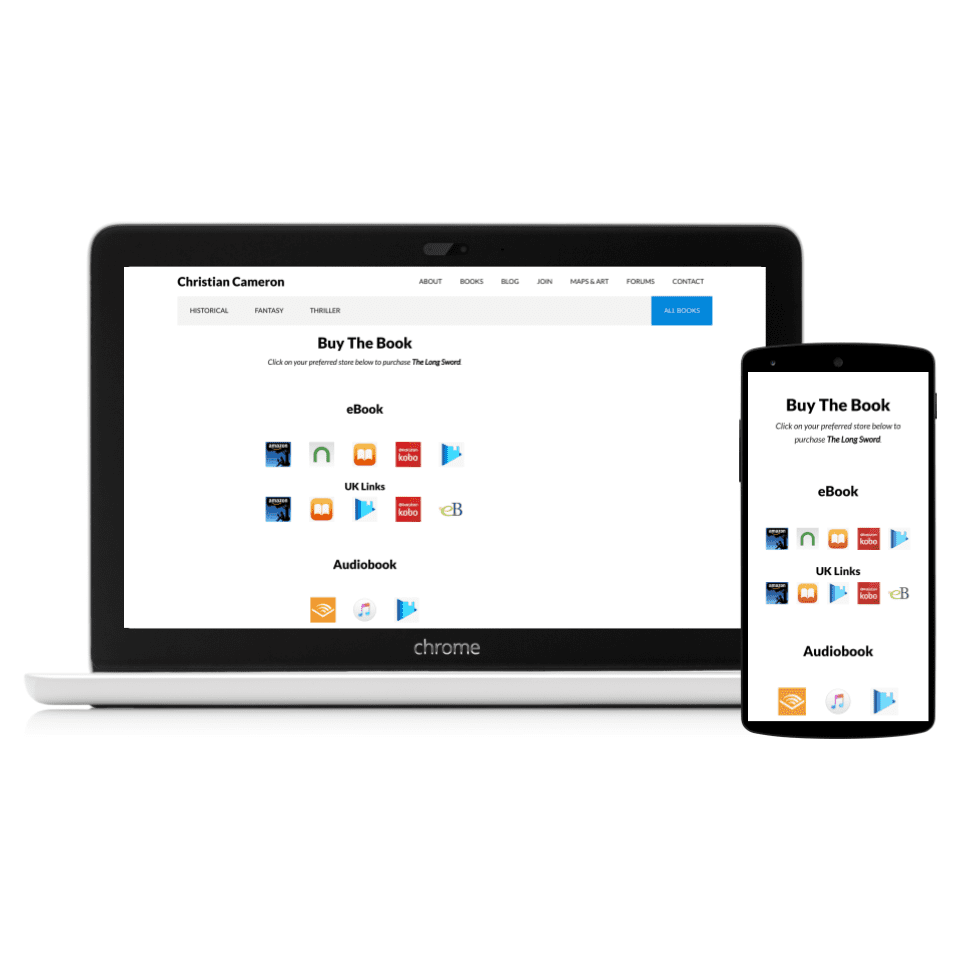 Sales Focused
Whether you're wide, exclusive, or a mix of both, ModFarm Book Pages are up to the task. With their sales architecture and rich media capability they put the right options in front of your readers.
At ModFarm we believe that a well designed website can build an author's brand, boost their marketing, and improve the relationship with their readers.