We've been busy making some big changes since our last update in January. The focus has been to improve functionality, increase our metrics, improve speed, and to completely revamp our Client Portal.
To stop the vaguebooking and hit some specifics, we have launched our newsletter system, shut down the old client portal, rebuilt the main ModFarm Design website entirely, and made substantial changes to our Book Pages by adding in page builder support.
Here are the specifics:
The Newsletter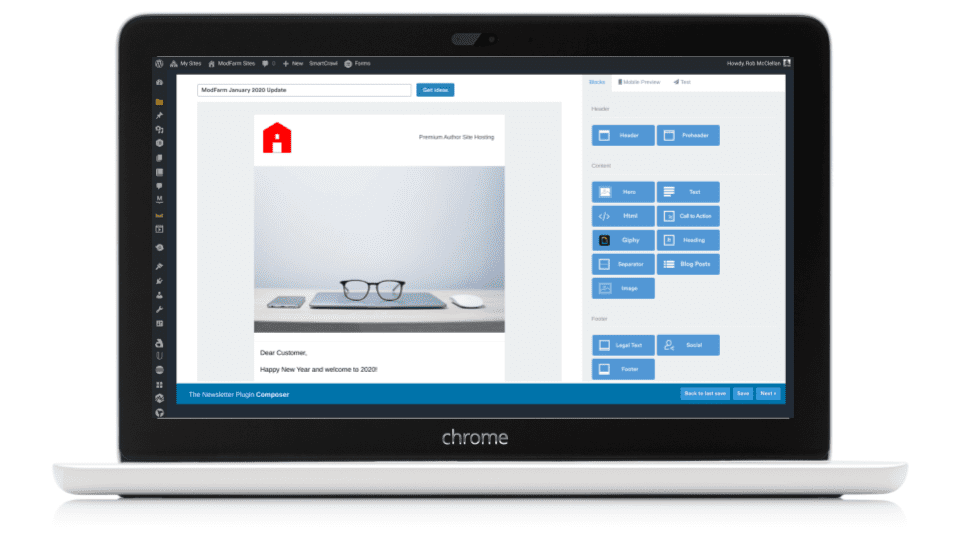 Newsletters are hugely important to authors, with each of the respective services having their benefits, quirks, and difficulties. While ModFarm sites integrate with all newsletter services (MailChimp, MailerLite, ConstantContact, etc, etc), two main issues keep coming up. First, these services can get very expensive very quickly. Second, when the service is not accessible to the website, there is little help we can provide our clients aside from saying "it's hooked up."
By bringing in the option for a full service, full power email system into our author sites, it is a way for us to not only fix these two issues, but also give our clients a giant advantage over standalone services.
This email system has all of the capability of the major providers, is faster, cheaper, and has a very high deliverability rate. It connects directly to their websites, making them more integrated and streamlining their effectiveness. And, as it is inside the website itself, we can directly assist our clients with this system so they get the absolute most out of their newsletter and their website. All for $25/month with unlimited subscribers.
You can learn more about our newsletter system here.
Book Page Improvements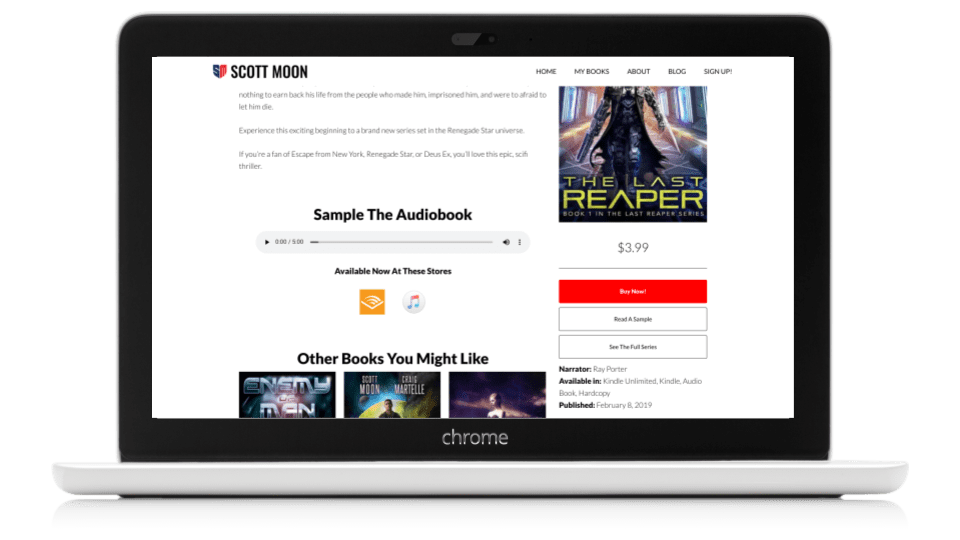 Book Pages are the most visited element of our sites, capturing more than 50% of total traffic across all of our sites. As a result, we take these pages very, very seriously and anything we can do to better their performance, we do.
By changing our button structure to a standard button options (Buy Now, Read Sample, Add To GoodReads, and See Full Series), our button click rate has increased 30% and is still climbing. Our average page rate CTR is also growing month over month, with April looking to be our best yet by a significant margin.
To keep improving, we have fully integrated our Book Pages with WordPress' Gutenberg Editor, which allows us to increase our rich media capability on those pages as well as introduce new elements. Examples of this are audiobook samples, book recommendations, and more visual buy buttons.
We are going to keep monitoring and experimenting with this capability to see what your readers best respond to.
New Client Portal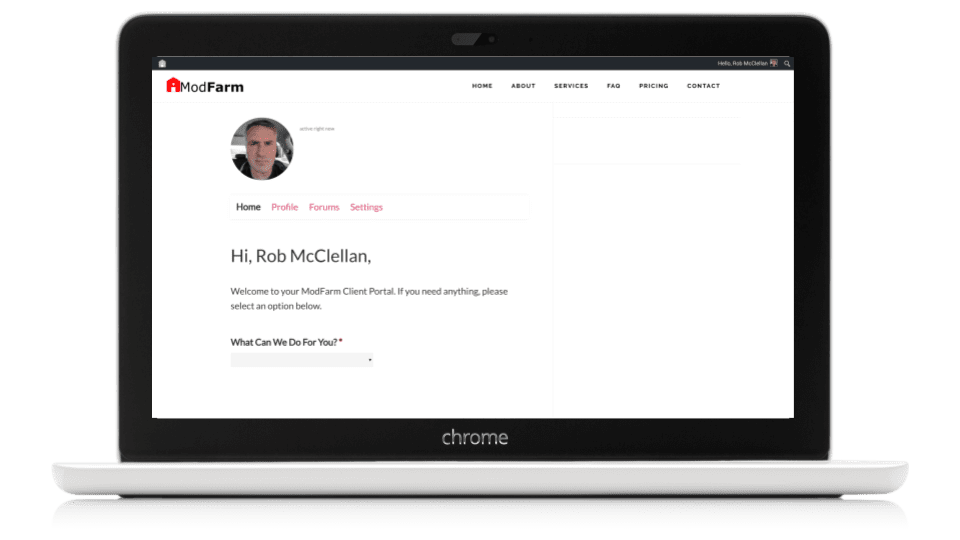 Our first attempt at a client portal was… good, but not great. I took some time to regroup and constructed an entirely new portal from scratch.
In the coming weeks I will be expanding this portal to include more information like your marketing goals, metrics, and website options.
There will also be more tools for filing support tickets and general communication.
This is part of a multi-level effort to overhaul the entire core ModFarm Design site to include more information and more options for our clients.
Summary
At ModFarm we don't just build a website, hand it over to the client, and forget about it. Our philosophy is to provide the best possible service to our authors with the firm intent of improving their sales and marketing.
ModFarm continuously reviews and evaluates our products and services and when we find ways to do things better, we push those improvements to each of our sites and continue to monitor to follow up.
We believe that an increase of performance of even just a few percent can result in an increase in sales across the spectrum and a significant reduction in ad spending.
To our members, keep doing what you're doing and we've got your back. For those authors considering a different approach to their website and online presence, please give us a try.